Beaver City's Mayor Youth Council for the years 2016-17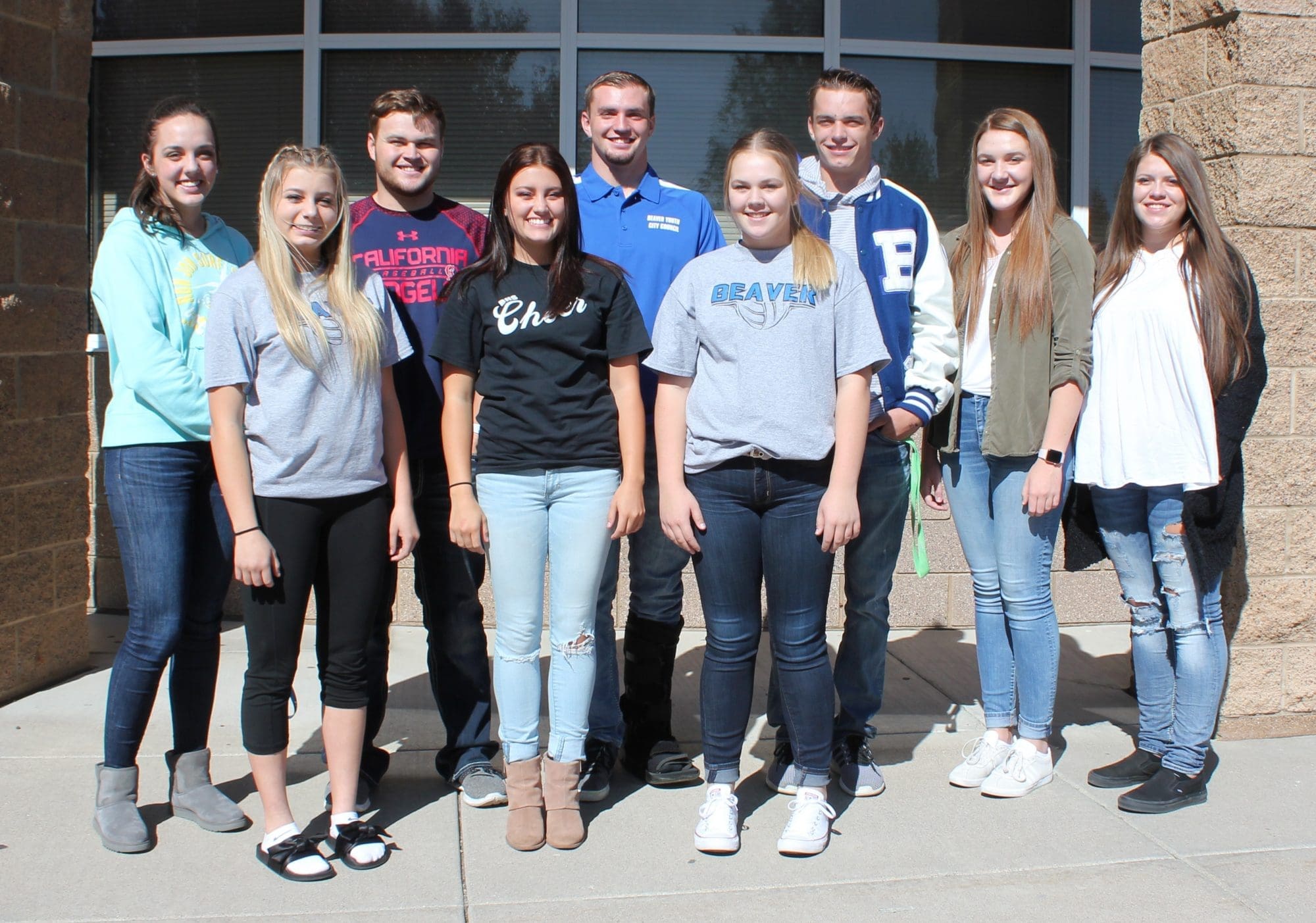 Youth Council Members. Back Row Left to Right: Council Members Emma Robinson, Tyler Griffiths, Tyce Raddon, Porter Hollingshead, Mayor TyAnna Gale, and Assistant Mayor Chloee Schena. Front Row Left to Right: Council Members  Lindsey Smith, Ashlynn Smith & Maddi Smith.
At the beginning of each school year, Beaver City's Mayor appoints a Youth Mayor from the high school. The Youth Mayor then selects his/her Council Members. As a group, they select one or two special projects they want to work on for the year. Under the guidance of the regular City Mayor and Council, the students proceed with their projects while gaining first-hand experience on how local city governments operate.