Beaver City and its citizens are extremely proud of Beaver Valley Hospital. This modern for twenty-five "Swing-Bed" health care facility has two surgical suites, two "birthing" units, and an emergency room with three bays and an enclosed treatment room for outpatient surgical procedures. The hospital's ancillary departments are equipped with state-of-the-art instruments. Within our radiology department, we have a CAT Scan machine for analyzing the internal structures of various parts of the body, an MRI (Magnetic resonance imaging) unit, and an ultrasound machine, a very useful diagnostic tool often used in Obstetrics. In addition, the 54,000 sq. ft. facility also houses a medical clinic that supports up to five health care providers. Look for a new remodel coming in 2021!
Long-term Care Facility
The hospital is also able to serve the needs of long-term care patients at the campus. We are careful to select caring, professionally trained caregivers, and we have worked to develop therapeutic activities using music, art, pets, plants and intergenerational exchanges. The center has a bright, spacious dining room and an entertainment room for group activities and social interaction.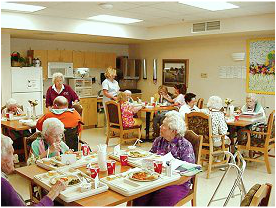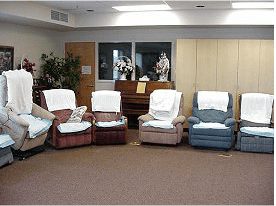 Home Health and Hospice
Beaver Valley Home Health & Hospice services provide healthcare to individuals who need special care given in the home and to individuals diagnosed with a terminal illness. Support services for their families are also available. These services are provided by local professional caregivers who have been specially trained. Hospice also pays for some medicines and even some medical equipment! If you have need for Hospice services or would like to know more, contact our office at (435) 438-5481.
Hospital Price Transparency
Did you know that hospitals are required to publicly post their prices online? Beaver Valley Hospital has a new website where you can check prices for services. Go check it out! https://ezcost.info/beaver-valley-hospital