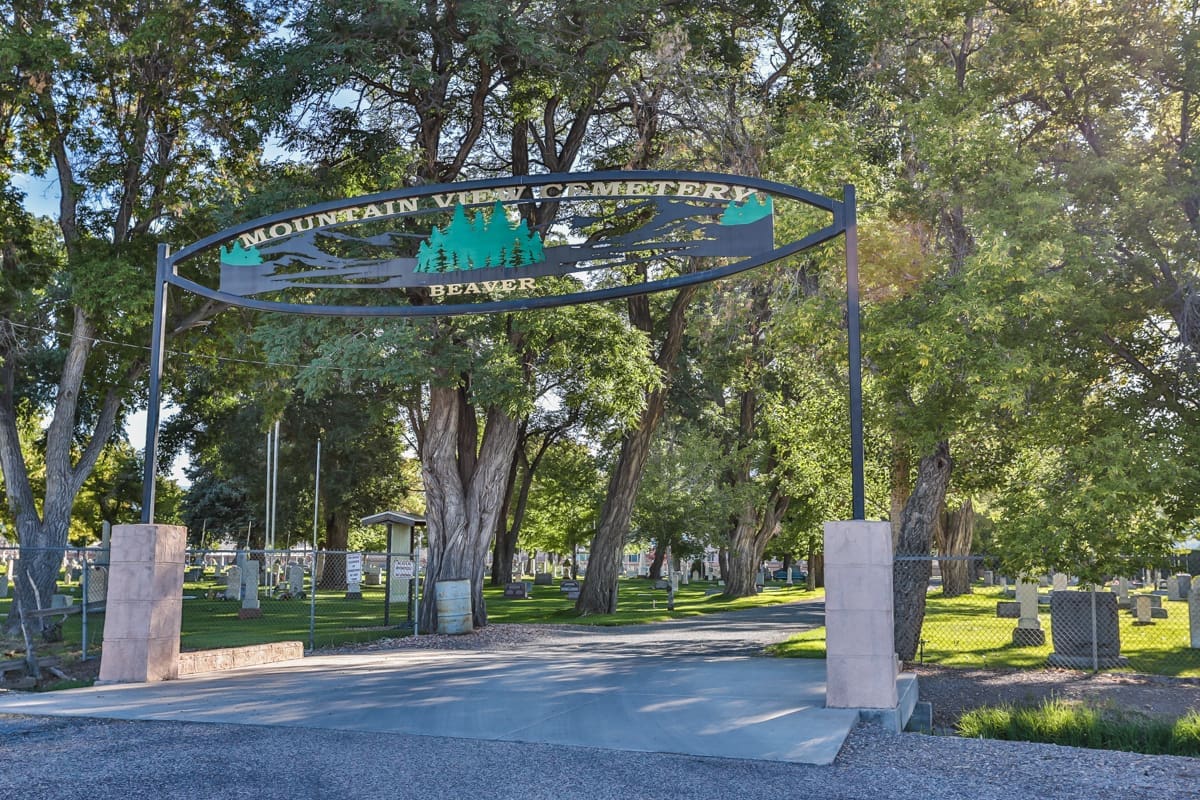 Caring for the Departed
Mountain View Cemetery is our city's burial ground. The operations of the cemetery are managed through the administrative office, which also maintains the database of those interned. The Parks & Recreation Department has the responsibility of maintaining the cemetery grounds and general upkeep. The cemetery is situated on 12 acres of land at 400 N. 500 E. and the estate has been divided into 9,496 burial plots. The number of individuals whom we have interned is 4,104. We have approximately 400 burials with unknown locations. Any persons with knowledge of burial locations and corrected information can connect the city office.
Sexton:   Shawn Limb
30 West 300 North
Beaver, Utah 84713
Telephone:435-438-2451
Directions to Cemetery From main street, turn East on 600 North or 400 North go East (Toward the mountains. 5 blocks) to 500 East.
Search: www.namesinstone.com (click)
For a directory of individuals buried in the Mountain View Cemetery as well as other cemeteries in the United States.